god, our walls are not actually growing green crud, it seriously is the REFLECTION OF THE WATER OMG
February 19th, 2011 (02:26 am)
Oh dear. I think we might have a problem with the water in our apartment building.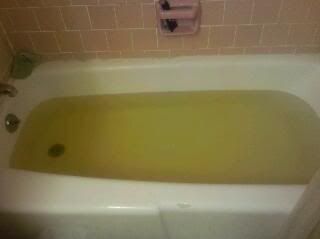 I am very sad because I was going to take a long hot bath to relax into sleep but somehow that is distinctly less inviting when your bathtub looks like Paul Bunyan's toilet.

The maintenance folk 'round our place are like seventeen million and three kinds of annoying. This weekend is going to be a hoot!