Why does the Photobucket site have an ad for smileyfaces that YELL at you? "HELLOOOOOOOO?", it yells, very expectantly, as though I have been neglecting it conversationally for far too long. No, I am not going to have a conversation with you, creepy expectant smiley. Go away.
(And yes, I know that this ad and all like it would go away if I used Firefox with an ad blocker add-on. We even have Firefox. I just have such an ingrained habit of clicking IE that I always wind up in Explorer before I realize it. ::shrug::)
Anyway, I was in Photobucket doing a meme! A meme a meme a meme! Oh, we all jump with joy. This particular meme is through
deliriums_fish
, and I like it:
1. Take a picture of your bag
2. Now dump everything out and neatly adjust them, and take a picture (no matter how embarrassing)
3. Talk about the items inside. Details.
Accordingly, I present you with:
MY BAG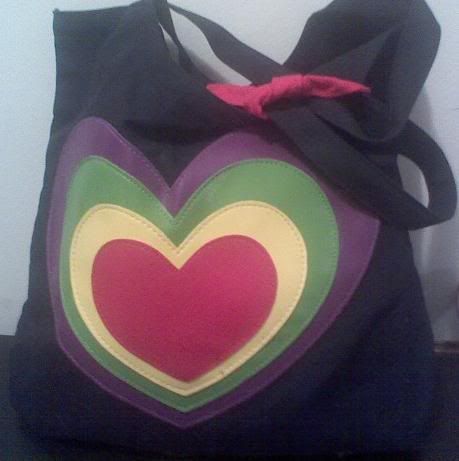 (let me show you it)
(
Collapse
)